RESIDENTIAL
We independently work on individual or multiple projects as well as liaise with real estate agents and work on houses, units, heritage building and strata apartment complexes. If you want to upgrade your home inside or out, or if paint is fading away, we will be there to restore the beauty and maximise its value for your own living or when you consider selling.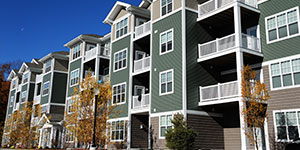 COMMERCIAL

JK Painting specialises in all types of commercial painting work and carried out work on colleges, universities, factory buildings, offices, shops, hospitals and golf club. We are fully licenced to work as a contractor on commercial projects and to operate on elevated work platforms using scaffolds, boom and scissor lifts.
INDUSTRIAL

Surface coatings are often exposed to extreme temperature, corrosive chemicals or other special conditions and JK Painting specialises in all types of industrial painting work including surface preparation, epoxy floor coating, texture coating, protective coating, timber coating and paving.




TESTIMONIALS
Kingsfeld Pty Ltd in Moore Bank - Interior of the office
JK Painting quote was similar to others, however Jun asked questions upon quoting to ensure that we received the work and finish required. He knew of areas of detail to point out that we would not necessarily thought of. We are extremely happy with the work completed, his punctuality, value and prompt service.
- Jennie -
Barrabooka St, Clontarf - Interior and Exterior
Jun is very helpful, going out of the way to ensure that your requirements are satisfied at all times. He did a wonderful job - very detailed. The preparation work was very thorough - which saved lot of headaches after the painting was completed.The painting job was of very high quality. We are very happy to give this referral to anyone who needs it.
- Anita and Munish -
Waterways St, Wentworth Point - Interior of the unit
In Dec 2016, I hired JK Painting to do an interior paint job for my new apartment. They were recommended by Dulux and are accredited painters. They used brand new Dulux floor covers and tapes to protect my apartment from any paint spill, and used as many coats as needed, on some walls it was six coats because the colour I used was light. I really appreciate the delicacy of the craftsmanship and the result was excellent! In these days craftmanship is hard to find, and I wish all the best to these guys. If you need to check their work before hiring them, I will be happy to offer a visit to my apartment, just tell them my apartment is in Wentworth Point and used 6 different colours, I am sure they will remember.
- Tom Sawyer -
Londonderry Drive, Killarney Heights - Exterior of the house
The JK Painting team did an excellent job painting the exterior of my home. They did a professional job, were all very polite and courteous at all times. I have no hesitation in recommending them. They offer great value for money.
- Laura -